Women's Volleyball
The women's volleyball program at Great Lakes looks to build upon a successful 2015-16 campaign! Led by newly promoted assistant coach, Hannah Gingery, Coach Gingery and Coach Sasha Lockwood look to lead the Lakes in competing in the Mid-East region of the NCCAA Division II in 2016-17.
Our Coaches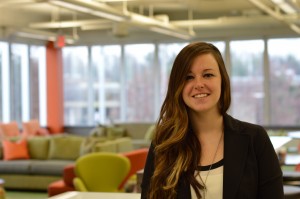 Hannah Gingery – Head Coach
Email: hgingery@glcc.edu
This is Hannah's second year coaching Great Lakes, first as head coach. Prior to coming to Great Lakes, Hannah has coached CHAP home school for 3 years, turning the program around, seeing the state finals all three years and then leading them to a state championship in 2015. Prior to that she coached Kalamazoo home school and refereed high school volleyball for four years.
Hannah graduated from Michigan State University in 2013 with her bachelors in Family Community Services and resides in Lansing with her husband, Alex.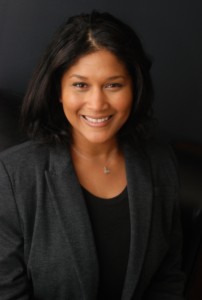 Sasha Lockwood – Assistant Coach
Email: slockwood@glcc.edu
This will be Sasha's second year as Athletic Director at Great Lakes Christian College. Sasha graduated from Great Lakes in 2014 with her Bachelor's degree in Interpersonal and Organizational Communications. Sasha also played volleyball and basketball here at Great Lakes and will serve as the women's assistant volleyball coach for the school as well.
Sasha graduated from East Lansing High School and spent time working in many areas for the YMCA in Lansing, MI. Sasha has a background in community outreach and developing programs for children of all ages, in building character and faith. Sasha and her husband, Josh, currently reside in Lansing, MI.
2016-17 Women's Volleyball Schedule
| | | | | | | | |
| --- | --- | --- | --- | --- | --- | --- | --- |
| Day | Date | Time | | Opponent | Location | Result | Record |
| Tues |  August 23 | 6:00pm | | Spring Arbor University | ^Spring Arbor | | |
| Fri | August 26 | TBA | | Cardinal Stritch University | Cardinal Stritch | L   3-0 |   0-2 |
| Sat | August 27 | TBA | | Cardinal Stritch University | Cardinal Stritch | L   3-0 |   0-4 |
| | | | | | | | |
| Sat | September 3 | 1:00pm | | Moody Bible Institute | Great Lakes | L   3-0 |   0-5 |
| Wed | September 7 | 7:00pm | | Calumet College of St. Joseph | Calumet College | L   3-0 |   0-6 |
| Thurs | September 8 | 7:00pm | | Concordia University (JV) | Great Lakes | L   3-0 |   0-7 |
| Tues | September 13 | 6:00pm | | Grace Bible College | Great Lakes | L   3-0 |   0-8 |
| Fri | September 16 | TBA | | Manchester College | Manchester College |  L  3-0 |   0-10 |
| Sat | September 17 | TBA | | Manchester College | Manchester College | L  3-0 |   0-12 |
| Tues | September 20 | 7:00pm | | Rochester College | *Great Lakes | L  3-0 |   0-13 |
| Sat | September 24 | 1:00pm CST | | Dayspring Bible College | Dayspring Bible | L  3-0 |   0-14 |
| Thurs | September 29 | 6:15pm | | Trine University (JV) Tri-Match | Trine University | L  3-0 |   0-14 |
| Fri | September 30 | TBA | | Findlandia University | Findlandia | L  3-0 |   0-16 |
| Sat | October 1 | TBA | | Findlandia University | Findlandia | L  3-0 |   0-18 |
| | | | | | | | |
| Tues | October 4 | 6:30pm | | Grace Bible College | Grace Bible | L  3-0 |   0-19 |
| Sat | October 8 | 2:00pm CST | | Silver Lake College | Silver Lake College | L  3-0 |   0-20 |
| Tues | October 11 | 7:00pm | | Rochester College | Rochester Collge | L  3-0 |   0-21 |
| Fri | October 21 | 4:00pm | | Cornerstone University | Cornerstone | L  3-0 |   0-22 |
| Sat | October 22 | 1:00pm CST | | Illinois Tech | Illinois Tech | L  3-0 |   0-24 |
| Thurs | November 3 | TBA | | NCCAA II Mideast Regionals | Mt. Hope, WV | | |
| Fri | November 4 | TBA | | NCCAA II Mideast Regionals | Mt. Hope WV | | |
| Sat | November 5 | TBA | | NCCAA II Mideast Regionals | Mt. Hope, WV | | |
| | | | | | | | |
| ^Scrimmage | | | | | | | |
| * Senior         Night | | | | | | | |
| | | | | | | | |
| | | | | | | | |
| | | | | | | | |
| | | | | | | | |