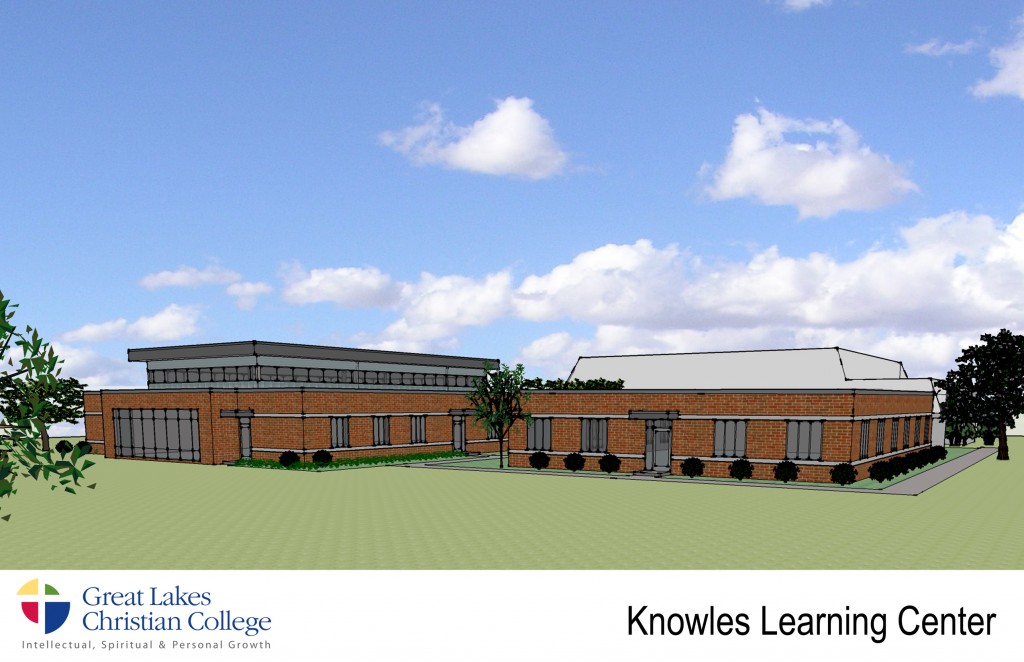 Campaign is active and we are looking to Phase 2
GIVE HERE TO THE KNOWLES LEARNING CENTER
Phone Campaign to take place in August and September
Our friends at Milito and Associates will be calling individuals to seek out commitments for the Learning Center campaign.  We are seeking individuals to commit to giving $65 a month for two years to honor our 65th anniversary.
 Knowles Learning Center Faculty Office Suite Completed
Construction of the Knowles Learning Center Faculty Office Suite was completed on May 20. Professors are all moved in and enjoying the new surroundings. Our efforts now are directed toward the completion of the library phase of the project with a goal of $1.1 million. If you would like to partner with us in this building project, contact Phil Beavers, pbeavers@glcc.edu.
A ribbon cutting and dedication of the Faculty Office Suite took place on August 28.
Expanding the Capacity for Learning
The purpose of GLCC's campaign Expanding the Capacity for Learning is to sustain and enhance the ability of faculty, students, and staff to do their best work for the Kingdom of God, as well as to increase the positive impact of the College locally, nationally, and globally. Preparing men and women for leadership and service in the name of Christ has always been and will always be the highest of our educational goals. The need to produce preachers, ministers, and Christian workers continues to be a high priority. To accomplish this, GLCC seeks to provide a well-rounded education for our students by meeting their intellectual, spiritual, and personal needs.
The Knowles Learning Center will expand the capacity and opportunities for research and discovery for our students who desire to learn and teach the Word of God. It will be an addition to the present Woodard Administration Building that relocates the Louis M. Detro Memorial Library into the new Center and adds much needed office space for the faculty. This new office space will create an atmosphere of learning where professor and student can connect in a professional and yet informal setting. Relocating the Louis M. Detro Memorial Library into the Knowles Learning Center would then give way to redesigning the old library and office wing into needed classrooms and additional cafeteria space which is a priority in order to accommodate the anticipated growth of our student body.
The Knowles Learning Center is named after Dr. Lloyd Knowles, professor of history for over 40 years. His heritage of service and commitment to Christ and the College will be recognized through this new facility. Construction is projected to begin in the fall of 2011.
Partnering Opportunity
Pray – for the fulfillment of the College's mission and the success of the Knowles Learning Center campaign.
Partner with us – We need individuals and churches to come alongside of us to make this project a success. A gift or pledge will bring us closer to the goal. Your priority response is critical to the success of this campaign.
For more information about the project contact Phil Beavers at pbeavers@glcc.edu or 517-321-0242, ext 215.
Construction Phases
Phase One $900,000 Completed and Paid For
Thirteen offices with conference area and cafeteria expansion
Phase Two $1.1 million
Louis M. Detro Memorial Library relocation and remodeling for classrooms