Dr. Esther A. Hetrick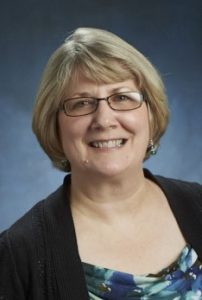 Professor of Music
A.S., Voice, Lincoln Christian University
M.S.M., Church Music, Southern Baptist Theological Seminary
D.W.S., Worship, Institute of Worship Music
Dr. Esther Hetrick grew up in a Christian family, developing a heart for ministry from her preacher father, and a love for music from her mother.
With a passion directed toward music industry, Esther also serves as the part-time worship minister at Meridian Christian Church, Okemos, Michigan. She plans and leads worship with a worship team and worship band, involving approximately 25 volunteer instrumentalists and vocalists. In addition to College activities, Esther directs a two-week summer camp for high schoolers, called PROMISE. Students, who are accepted by audition, stay on campus for the first week, learning music together, then take it "on the road" for a second week, traveling to area churches to perform.
Esther enjoys reading, "doing lunch" with friends, and baking cookies for her students.