Have you been thinking about a business degree?
If you are considering a business degree, chances are you are extremely interested in how successful businesses are run. You are someone who enjoys the professionalism and high-powered nature of big business.
A business degree is often a stepping stone to a more specific area of business (like marketing or economics) and study for a master's degree. Or, students who achieve a business degree can dive right into entry-level management positions in large profit or nonprofit organizations.  With the knowledge you gain from a business degree you can also apply for leadership positions in smaller organizations.
Are You an Entrepreneur at Heart?
Do you dream of owning your own business someday? Maybe you know exactly what kind of business you will open. Maybe you aren't so sure, you just know you don't want to work for someone else. This course of study also prepares graduates to envision, start up, and manage a business or a nonprofit entity.
Why not get your Business Degree at GLCC?
Great Lakes is one of the top 50 most affordable colleges. Our smaller class size, Christian community, access to the large business environment of Lansing, Michigan, and so many other benefits creates an ideal business program.
You will learn topics such as: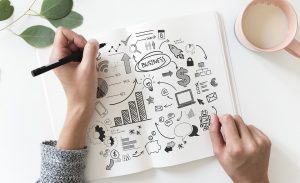 accounting
finance
management
communication
entrepreneurship
From here, you can do just about anything with your business degree. Start your own company, run a non-profit, starting working in the industry, or pursue graduate level studies. This degree will open up a wide world of opportunities for you in the business sector.
Every single industry that is out there needs solid leaders with business backgrounds who can manage, act as financial advisors and be market-savvy decision-makers. Is this you?
Find out more about our Business Degree
Great Lakes Christian College offers degrees in many areas, not just business. To find out more call our admissions department and schedule an appointment today!
CONTACT Tim Wynsma, Instructor of Business Management, twynsma@glcc.edu or call 517-321-0242, ext. 212